Little Lost Robots
The Journey to Release Date
---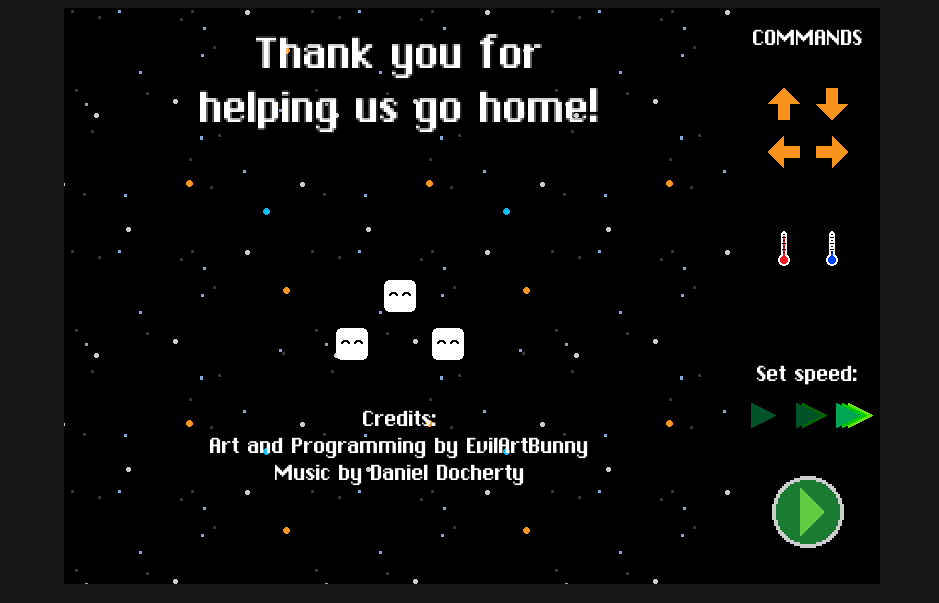 So the Black Thorn Prod game jam came to an end in a rather unsatisfactory manner. Someone hacked the system and really bumped us down. Still - we managed to get a mention in the BTP video!

The feedback I've gotten for this game from Twitch streamers and in the comments of the jam were really supportive. So much so that I believe I can take this game to the store. I know that this game looks like it might be best played on a phone. I've thought so too. But that isn't something I actually know how to do: make a phone game that is.

Instead I'm going to aim for PC first. So what's the plan? First gonna build up a few more levels. Probably get all the mechanics I want in order. Then will come the arduous journey of marketing. Gonna see how this works. Trailer video, screenshots, landing page, and of course what you're reading right now - devlogs lol.
Wish me luck and look forward to more devious levels and hopefully some cool music soon!