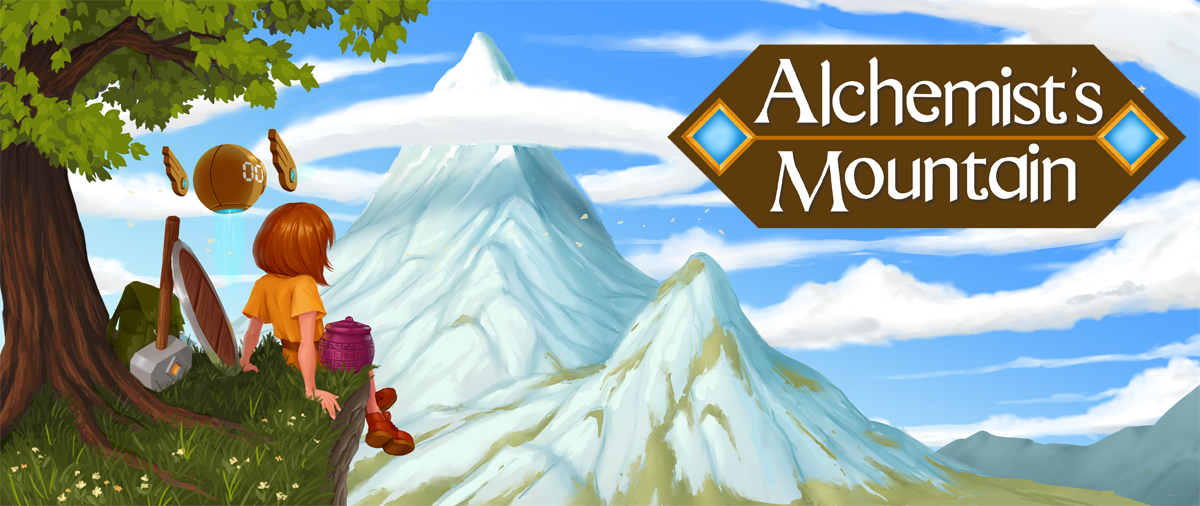 Alchemist's Mountain
A downloadable game for Windows
Playable Test Now Available!
Find Alchemist's Mountain Nov 2021 Demo down below! Do join the Discord community to join in the journey of creating Alchemist's Mountain
Wishlist and Follow Us on Steam
The demo will also be hosted on Steam very soon. For now do wishlist and follow us there: bit.ly/3Bhx78n
Updates and Community
Evil Art Bunny Studios Discord: https://discord.gg/evilartbunnystudios

Development
Inspired by video game classics, Alchemist's Mountain seeks to take level design and push it to its zenith. And at the same time tell a story that inspires us to recognise the hard parts of life as the base material from which we forge things of beauty.

Alchemist's Mountain was born in Metroidvania Jam 2, where it won first place! And since then its concept has been developed and refined by a solo indie dev (while changing nappies and extracting teeth).

Story
Ever since she was young, Sophia has listened to her father tell her the tales of the eccentric Alchemist and his miraculous creations. Now the ruins of the Alchemist's kingdom lie open to those brave or foolish enough to plunder them.
Help Sophia ascend to the peak of mountain by unraveling the devious and intricate puzzles of the dungeons that guard the Alchemist's Mountain. You'll need all your wits and some quick reflexes, as the dungeons grow more complex and dangerous as you explore the dark heart of the Mountain and its desolate frozen peak.

And in the journey to the summit, achieve the most fundamental aspect of being: transmutation of the elements. Darkness to Light, Sorrow to Joy, and bringing forth Meaning from the Meaningless.

Jam Credits:
Evil Art Bunny - Design, Art, and Programming
Awesome music by Daniel Docherty - https://www.danieldocherty.net/
Sound Fx by Ryan Udairam with special contributions by Rebecca Udairam! - https://ryanudairam.com/
Hope you enjoy!
Download
Click download now to get access to the following files:
Alchemist's Mountain Game Jam 2018 ver
20 MB
Alchemist's Mountain 2022 Demo
43 MB